Hey There, Gorgeous!
As far as hair removal goes, there are SO many ways to achieve it.
They vary in ways such as expense, time, and level of discomfort.
In this article, I'll fill you in on what I believe to be the best 3 ways to achieve hair removal at home.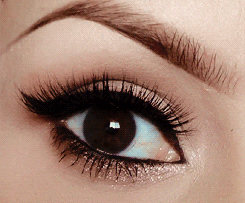 If you're a beauty on a budget (come join my club!), you'll need to understand which methods of hair removal are the most effective, and the most bang for your buck.
After all laser removal and electrolysis are great…but you won't walk out for less than what it costs to buy a new wardrobe, in some cases. Yikes!
So, we will skip past shaving, for the simple fact that it is commonly known.
**As an Amazon Affiliate, I earn a commission, at no extra cost to you, on qualifying purchases.
1. Tweezing
Cost: $
Effectiveness:???
Considerably more effective than shaving, as the hair is completely removed from the follicle.
Versatility:?
Less Versatile than other options. Tweezing is more time-consuming when done on larger areas of the body.
Tweezing is a method of hair removal that involves removing a hair from its follicle.
This assumes that the hair will remain gone for a considerable amount of time.
If the follicle comes out with the hair (this is usually what has happened if you see a little blood after tweezing a hair), the hair is not likely to come back at all!
Fortunately, this method is super cost effective as well.
All you really need is a pair of tweezers, and I'll let you in on this little secret: I have found through my career as a cosmetologist that there is no real difference from one pair of tweezers to the next. Some are considerably more expensive, yet I don't see that they offer a better result, to be honest.
When tweezing hairs, cleaning up the eyebrow area is definitely the area you would probably want to concentrate on.
Focusing on larger areas of the body, such as legs, arms, or bikini area can lead to a lot of unnecessary pain, and A LOT of time.
There are more effective methods for removing hair from those larger areas of the body.
Never underestimate the power of a correctly shaped eyebrow, gals!
Hair can grow both above and below the orbital bone (the curved bone above your eye), and you can remove all the stray hair with tweezers to achieve a clean, well-shaped arch.
The only other detriment to tweezing is that if you have fine, light colored facial hair, as I do, you might have a little trouble locating and grabbing onto the hairs to remove them.
If you are having trouble seeing stray hairs in the mirror, try taking a small mirror outside into the natural sunlight and removing hair that way. Natural light will always be more revealing.
2. Depilatories
Cost: $$
Effectiveness:??
Many people have a lot of success with depilatories, however the results can vary from person to person.
Versatility:???
Very versatile in terms of area of body that can be treated. Not versatile with certain skin types.
Depilatories are products that you have probably seen in the grocery store that advertise the ability to remove hair from the body without shaving or waxing.
Products like Nair.
You can usually find them on the same aisle as the razors and shaving cream.
This is a very effective method of hair removal as far as reaching large areas of the body goes.
The products can be used on arms, legs, back, shoulders, feet, toes, etc.
I WOULD NOT, however, recommend ever using these products on face or sensitive bikini area.
In some cases, depilatories can be inflammatory to the skin and you do not wanna find out by applying a bunch to the bikini area, girlfriend.
If you think your skin might be a little sensitive, apply a small amount to the inside of the arm and wait the allotted time mentioned on the package to see if any irritation occurs.
If not, you should be good to go, but ALWAYS proceed with caution if it is your first time to use a product like this.
During the application time, the hair is turned into a soft mass, and can usually be removed with a wet cloth after the time is up.
Always read the instructions on the product, and remember, not everyone will have the same results.
If it doesn't work for you, don't get frustrated, just come back and see me on my website and find another method!?
3. Epilators
Cost: $$$
Effectiveness:?????
The most effective, and the most efficient overall.
Versatility:?????
Very versatile. Can be used nearly anywhere on the body.
Epilators are what we commonly know as wax.
Wax comes in either hot or cold variety (cold is usually just a bit thicker and does not require a strip for removal).
This is an extremely effective method of hair removal because wax removes mass amounts of hair from the bottom of the follicle, making time in between treatments between four to six weeks, varying from person to person.
Wax can be applied to many areas, including face, legs, arms, bikini area, chest, back, feet, eyebrows.
It can greatly reduce the time that it takes to remove hair, and after the initial purchase of wax and supplies can also be the most cost effective.
Also,…waxing the hair does NOT make the new hair grow back thicker or stronger.
It may appear that way because of the blunt edge…but it is definitely not. So don't sweat that!
The one downfall, in my opinion, of waxing is that the hair really needs to be at least 1/4 of an inch long for the wax to really adhere to it.
If the hair is too short, the wax will only adhere to skin, and it will hurt to peel off, and will not pull the hair out.
Also, if the hair is more than 1/2 inch long, you really need to trim the hair down a bit before waxing, which seems a little redundant..but trust me.
You want to do it. If not…you better have a high pain tolerance!
Wax is sometimes difficult to find at the supermarket or drug store.
It can be found at beauty supply stores and online, but be aware that you will also need to purchase other supplies necessary to proceed with the wax.
Hop on over to my blog post "Waxing At Home- A Step-By-Step Guide", to get complete instructions and a list of supplies necessary to complete a wax at home!
Thanks so much for stopping by!
Do you like to write? Take pictures? You can create a FREE WEBSITE and start blogging about things you love today! You'll be earning a passive income in no-time!
Follow this link to create your free website in 30 seconds!
If you have any questions or comments, please feel free to leave them below, or shoot me an email at darci@mykissandmakeup.com
As always, have a blessed and beautiful day!
With love,