Have you ever noticed that, midway through a busy day, your skin is looking a little…tired? Or maybe you are frustrated with what seems to be overly oily skin?
**As an Amazon Affiliate, I earn a commission, at no extra cost to you, on qualifying purchases.
Well you're not alone!
Many people have what is known as dry, fatigued skin, and most of the time, the solution can be found in a bottle small enough to stash away in your purse!
A dry skin moisturizer is ESSENTIAL to keeping skin glowy, youthful and radiant.
If you are using the correct moisturizer with the correct ingredients for your skin type, your skin will thank you with the dewy, eye-catching radiance that is the necessary canvas for a beautiful face of makeup by day, and healing rejuvenation by night.
Regardless of the type of skin you have, from oily and blemish prone, to combination, to dry- a moisturizer is a great way to show your skin a little love.
The key is to really find out what works best for you and your skin type, which is what we will cover in this article!
---
Why Moisturize?
I have to admit, I could not easily hide my horrified expression when a client would look at me, and with a puzzled shoulder shrug tell me that they didn't use a moisturizer.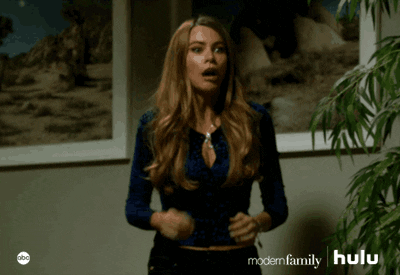 This might seem silly, but when I explained the benefits of moisturization to them during the facial treatment, they were usually quick to jump on the moisture bandwagon.
Moisturization, in a nutshell, does exactly what it sounds like! The primary function is to increase the moisture content of the skin surface.
There are basically two main primary ingredients in moisturizers: humectants- which attract water, and emollients. Emollients are the bread and butter- what makes moisturizers so great. They are oily and fatty ingredients that prevent moisture from evaporating from the skin.
I know what you may be thinking! Why would I want to put oil on my skin? Well, contrary to popular belief, NO oil is not a good thing. Oil is good, in healthy amounts.
In fact, some of the newest moisturizer formulations consist primarily of oil (jojoba, coconut, grape seed)!
click here to learn more about oils
To name only a few of the many other benefits of a great moisturizer– it provides a protective barrier for the skin, helps to diminish signs of fine lines and wrinkles, may help to reduce hyper-pigmentation, and can soothe and protect sensitive skin. And the good news is…almost EVERY moisturizer contains one or more active ingredients which assist in these benefits.
---
Moisturizing for Oily/Blemish Prone Skin
Let me begin by saying that, if you have oily skin, you DO still benefit from a moisturizer in most cases. If you strip your skin of all of its naturally produced oil by scrubbing and toning too frequently, in the hopes of clearing the skin, the sebaceous glands (oil glands) will produce even MORE oil in an effort to keep everything running smoothly.
A light lotion or facial mist are usually sufficient as a moisturizer for oil skin. Look for ingredients that will work double time to treat the skin while moisturizing, such as salicylic acid or benzoyl peroxide. These ingredients help to clear the skin.
Also, a lotion that is Non-Comedogenic is ideal. This means that the formula is likely NOT to cause blemishes. Of equal importance is absolutely no using body lotion on oily skin. The ingredients in a body lotion are not always ideal for facial skin.
---
Moisturizing for Mature Skin
When I was working as an esthetician, my primary client base consisted of people who were diligently fighting sun damage and signs of aging. Moisture is perhaps MOST critical for this group of people.
In fact, it may the most important step of your daily skin regime! When choosing a moisturizer, you will be looking for something that has a bit of a thicker consistency. A cream, or even an ointment if the skin is extremely dry, is ideal.
If you are fairly certain that this is your skin type, do a quick self evaluation and ask yourself these questions:
Do I have rough patches of skin?
Do I seem to have irregular pigmentation or coloring? (Usually in the form of dark or light brown asymmetrical coloring)
Do I have smile lines? Frown lines?
Do I have large pores?
If any of these questions pertain to you, you probably need to begin moisturizing right away! If you aren't already.
Look for ingredients such as AlphaHydroxy Acid (AHA), BetaHydroxy Acid (BHA). These humectants work double duty as well, providing chemical exfoliation, thus improving the texture and overall appearance of the skin. They also serve to decrease the size of large pores when used consistently over time.
You will also want to make sure that you double up on protection by choosing a moisturizer with a minimum of SPF 30 sunscreen in it. Being proactive about damage to the skin inflicted by the sun is imperative, as preventative care is FAR EASIER and much less costly than repairing the skin from such damage.
click here to find your moisturizer
Keep in mind also that dry, dehydrated skin begins on the inside and adequate water intake is essential.
Lack of hydration in the body and on the skin can cause fine lines and wrinkles to be more noticeable, so be sure to drink your water!
---
Enjoying The Blog Post So Far? Want To Start Your Own Blog? Click Below To Start A Free Blog! ??
Moisturizing for Sensitive Skin
If you are aren't certain if you have sensitive skin, and are questioning whether you do, chances are you probably don't. But just to be sure, ask yourself these questions:
Do I blush seemingly easy?
Do I have an allergic reaction to more than one topical product?
Am I highly reactive to perfumes, fragrance, and artificial color?
click here to find your moisturizer
Sensitive skin is a little more difficult to work with, and it can be frustrating and time-consuming trying to find products that will not send you into an allergic reaction or cause extreme irritation!
Here are a few pointers for choosing a moisturizer that will soothe and replenish:
Make sure to read the label! It should say Hypoallergenic and fragrance free.
A cream with Hydrocortisone
Avoid using body lotion as a facial cream, as the ingredients are probably too harsh for your sensitive skin.
Also avoid a cream with too many acids (AlphaHydroxy, Lactic, Salicylic), as these cause sensitivity in general, and will likely break down the skin even more.
If suffering from Eczema, opt for a thick ointment instead of a cream. Ointments are the thickest of moisturizers and have a soothing effect.
Try to find a cream with calming natural components such as Chamomile, Lavender, or Aloe.
AVOID MENTHOL. Anything claiming to have peppermint or spearmint scent or extract. These are very likely to irritate the skin.


---
Keep It Simple
In conclusion, its all about keeping the skin hydrated. Don't become overwhelmed by all the options, just find a product that you like, read the ingredients, and give it a try! Before I leave you, here are just a few more professional tips: Apply moisturizer in the A.M and P.M. Your skin rejuvenates and replenishes overnight. Apply moisturizer to DAMP, not dry skin. When skin is damp, ingredients are more apt to penetrate. In the colder months, have a humidifier running. A couple of small dabs of lip balm on the cheeks and forehead can give you quick refresher and give the appearance of dewy skin. ALWAYS wear sunscreen.
And keep in mind- invest in a great moisturizer. You won't regret it, and time will reveal that this is money well spent! Drink water to keep your face hydrated. The skin is the largest organ of the body, so take care of it and it will take care of you!