Good Day, Lovelies!
As most of you probably know, I am a hairstylist.
Not only that, I am a massage therapist, a makeup artist, a facialist, and my own personal secretary and assistant. Phew!? It's as exhausting as it sounds!
That being said, I have both heard and read some pretty horrific things from clients and professionals in my trade.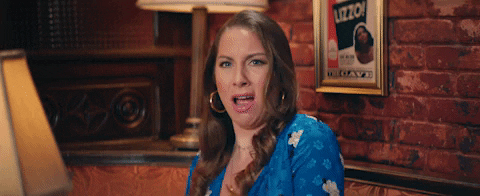 I won't bore you with the specifics, but I thought I would address a couple of things that we hairdressers are thinking, doing, and feeling on a daily basis that you would NEVER guess…and things that I have felt as a client that should also bring you a good, deep sigh of the relief that comes with knowing, "Phew, I'm not the only one!"
So, without further ado, let's take a look at these secrets of a hair stylist (and of the public).
**As an Amazon Affiliate, I earn a commission, at no extra cost to you, on qualifying purchases.
1. We Want COMPLETE Honesty
When you come in for an initial consultation, and we are discussing the history of your hair, for example the color, lightener, any breakage, any bad experiences…we want you to just tell us the truth!
Trust me girlfriend, we won't judge ya!
We have been to beauty school, where the horrors of hair mistakes were unspeakable, and we can handle whatever you tell us!
We need to know all of this because we want you to leave looking and feeling your absolute best, and if you have bleach under that dark color…that's a big deal!! Tell us everything, pretty please.
2. Twelve Hours Without Food Is Not Uncommon
And 4-5 hours without potty breaks. 'Scuse my toddler talk.
We say "potty" in our house.
Truth is, we sometimes arrive to work very early, and have scheduled ourselves so full that we forget to allow ourselves time to eat.
My clients would sometimes bring me a snack to munch on, which was much appreciated, but it is sometimes a luxury we just don't have time for, so if we rush to the back while your color is processing, we may just need to grab a Cheeto.
Thanks for being patient with us.
3. We Love To Talk With You, But We Do Forget
I love speaking with my clients.
I feel very close to many of them, and I look forward to each one of them for different reasons.
However, with time between appointments averaging 2-8 weeks, I do forget some details about your life.
It's not that I don't care, but sometimes I need to be reminded of what your daughter is majoring in in college, or where you decided to take your family vacation this year.
AND, if you want to sit there and be completely silent for the duration of your visit, please feel free to do so.
I feel that many clients feel pressured to keep a conversation going when all they really want to do is relax, and you have the right to do so.
4. If You Want To Go In A Different Direction, We Want You To Tell Us
Decide to go brunette this time and you are platinum blonde? Cool.
Want to chop off 12 inches? Awesome.
I'm going to give you my professional opinion about the things that you would like to do, but I think it is COMPLETELY unprofessional for a stylist to try to talk someone out of doing something simply because they don't want to take the time to do it.
And I have seen it and experienced it on the client end.
You just let us know what you would like to do, and we will do our best to get you there.
Client Perspective: Nothing is more discouraging than going to the salon, filled with excitement about a new look, only to be shot down by your stylist.
Now, keep in mind, "No" is a valid word in a salon, but only for things that are going to be damaging and harmful.
If you want to go from black hair to platinum blonde in one visit, I would probably say, "I really want you to leave the salon with hair, so that probably isn't going to happen in one visit".
But as a client you have a right to expect your stylist to be open to performing the service that you request.
5. We Are Probably Lifetime Secret Keepers, But The Rest Of The Room Isn't.
I absolutely love that my clients share their lives with me.
I know tons of things about each one of them, and I wouldn't trade it. There comes a problem, however, when you are speaking loud enough for the entire block to hear.
It is admittedly a little bit of an annoyance when I have a client who decides to share with me the reason that they are taking marriage counseling, loud enough for everyone in the room to now be interested in the conversation.
I don't want to disrupt the relaxation that other clients might be involved in, so please keep in mind that there are other people who are paying for a service in the room.
6. We Base Our Prices On Our Experience And Time
Contrary to some belief that we stylists must be rolling away from the salon in our new Lamborghini, based on our prices, we have worked very, very hard to achieve a certain mastery of our skill.
Chances are, your stylist started at the bottom, sweeping hair for minimum wage, or working two jobs to provide until he/she could work their way up.
We only charge what we think we are earning.
Client's Perspective: As a client, and especially before my training as a cosmetologist, I was a little appalled at some stylists' pricing.
The only thing I request when I am in the styling chair receiving a service, is that I receive QUALITY service.
I don't want to see you on your cell phone, sending texts to your boyfriend while my hair is in foils, and I don't want to feel like you're rushing because you are running behind and have to cut my service short.
7. Emergencies Happen
Thank goodness for understanding clients.
If my little ones suddenly became ill at daycare, or if I had to run to the nursing home to help my mother, or anything else of extreme circumstance arose, my clients were more than accommodating.
Please keep in mind that we have families, and life is happening for us outside of our appointment books.
Client's Perspective: Because I have been on the other side of the chair, I have been pretty understanding of life events.
The only thing is, if we have an appointment and you have to cancel….I want to know that I won't have to wait two months to get in.
Sometimes an extra work day has to be added to make up for such circumstances.
8. If Someone Offers You A Discount, Check Their Work
Discounts are a glorious thing…for shoes and lunch at the Cheesecake Factory.
Discounts on hair styling services might not be all they are chalked up to.
A seasoned stylist doesn't necessarily need to discount their work, and they usually don't, unless running a promotion.
If you do happen to have a coupon or see a seasonal promotion, etc, just be sure to check out the stylist's social media for pictures of their work to be sure you know what you are signing up for.
9. Tips Are Appreciated..If Deserved.
If you come in for a color, and I am a little preoccupied that day, and your color is 2 shades off, I don't deserve a tip.
Even though I have spent the time, we (I, at least), want you to feel fully satisfied in giving us a tip.
We take pride in what we do, and the time we spend, and we want you to tip what you feel is fair.
10. Take Our Advice
If we recommend a product, it's usually because it works.
If you feel as though you've just stepped onto a movie set when you walk out of the salon, it's partly because of the product that was used.
Some drugstore products are OK, but when you step out into the world, you want to feel salon fresh.
Plus, your stylist can explain the uses of products, and you'll probably see a noticeable change in your hair, and see less fading and more shine.
And don't forget, when someone takes notice of your hair, you're representing us, and we want you to always look and feel fabulous.
Thanks for stopping by,
Have a beautiful blessed day!
With love,
Darci